.....A lawyer?
This page contains information on a subject that does not yet have an official name. Once an official name is given to the subject or character, this template can be removed.
| | |
| --- | --- |
| | "I have absolutely no idea what's going on." |
The S.M.G Club Members were members of the S.M.G club, possibly invited by SMG1. The name S.M.G was thought to be "Super Mario Glitchy", but it actually stands for Super. Mega. Gangstas.
Appearance
They coincidentally had the same exact color code as SMG4 with the exception of SMG1, SMG3 and one of the security guards.
History
They were killed by Mario, who pressed a "Self-Destruct" button, which destroyed the club and rendered SMG1's legs missing, causing him to be renamed to "SMGay1". SMG1 tried to find his legs later.
Notable Members
SMG1
Main article: SuperMegaGangsta1
SuperMegaGangsta1 was the director of the S.M.G. Club.

SMG3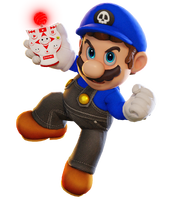 Main article: SMG3
SuperMarioGlitchy3 was a worker at the club.

SMG35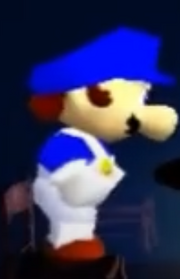 SuperMegaGansta35 was a member of the S.M.G club. He confessed his loved to SMG36 and gave him Spaghetti which Mario eats.

SMG36
SuperMegaGansta36 was a member of the S.M.G club. SMG35 gives him spaghetti.

SMG46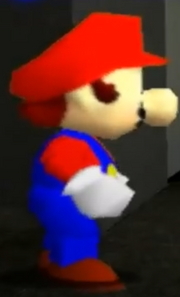 SuperMegaGansta46 was a member of the S.M.G club. Mario disguise him with his clothes to trick the guard.

SMG56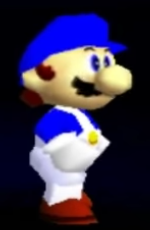 SuperMegaGansta56 was a member of the S.M.G club. He heard Mario's screaming.

SMG79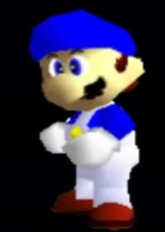 SuperMegaGansta79 was a member of the S.M.G club. He thought Mario's screaming was broken music.

SMG85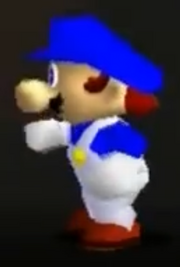 SuperMegaGansta85 was a member of the S.M.G club. He scares Mario into the club.

Guy
A unknown guy appears in the advertisement of the club.
Security Guards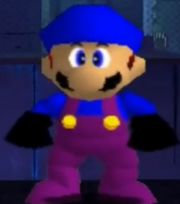 These security guards were workers at the club.

SMGDJ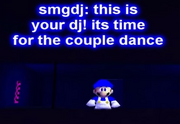 SuperMegaGangsterDiskJockey was the disk jockey of the S.M.G club. He sees Mario without the uniform and calls the security guards.

Gallery
Trivia
A lot of them were gay.
SMG1 and SMG3 are the only known members who survive the explosion.