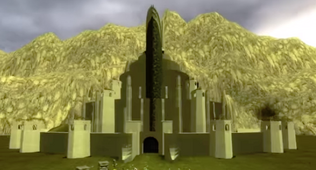 Mario's Tower is the setting of the episode Mario's Challenge.
During the challenge, Mario would guide the contestants through the floors. During each floor, some of the contestants would end up being eliminated.
Mario was waiting for the challengers at the top inside a tank. The only character to reach the top of the tower was Shroomy, though he was not necessarily the only one to survive the challenge.
Contestants
Trivia
Two additional floors appeared in Mario's Extras.
It is unknown what happened to Mario's Tower following the challenge.