Template:Conjecture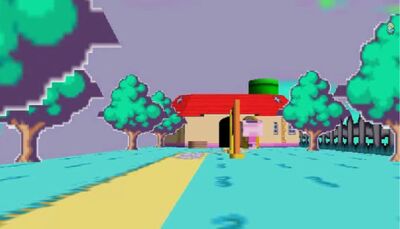 Mario's second house is Mario and Luigi's second house.
In The Wacky Wario Bros.: The Winning Ticket, the blooper starts with Wario sleeping in Mario's bed and Waluigi taking a bath in the house's shower, suggesting that they are homeless and secretly took shelter there.
It's most prominent appearance was in The Toadassass-ination, where Toad and other Toads play Mario Kart 64 while Mario, Luigi and Steve try to kill them.
List of Appearances 
(Note: This list is incomplete.)
Trivia
Gallery
| | |
| --- | --- |
| | "I have absolutely no idea what's going on." |