Phone Guy is a character from FNAF. Not much is known about him other than that he was a guy who once worked at Freddy's Spaghetteria and that he has a phone.
History

He first appeared in Retarded64: Freddy's Spaghetteria. In the video, he tells Mario some advice about the Animatronics and that he's "Fucked". He calls Mario every hour during his shift as the security guard of the restaurant.

He reappears in Retarded64: Return to Freddy's Spaghetteria to welcome Mario to his new job. Once again, telling Mario restaurant to guide him as a security guard.

He made a cameo in Retarded64: Revenge of Freddy's Spaghetteria where he freaks out Luigi.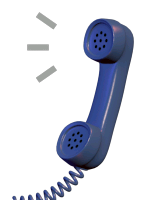 During SMG4: Freddy's Ultimate Custom Spaghetteria. He calls Mario once again, but this time Mario shoots the phone in anger, since he is pissed that he has to go through the bullshit that happened during his 3 previous visits at Freddy's. Though it is soon found out that it is immortal in some way.