SMG4: Mario and The God Box is the seventh episode of Season 12 and the six hundred and seventy-seven overall to be uploaded by SMG4.
This is the fourth episode of the Revelations Arc. It was aired on February 26th, 2022.
Synopsis
Mario begins kidnapping people for the glory of the box god.
Plot
Melony is seen packing away her stuff in Axol's New Donk City apartment, apparently moving to Mushroom City. As she packed things, she noticed the drawing she made to Axol a couple of months ago, leaving Melony prone to tears.
At Omnia Academy, Melony was training with Niles to control her deity powers, while SMG3 came from the Internet Graveyard (while calling SMG4 a fascist when he asked about Terrance, causing him to return) to practice with SMG4 their meme manipulation powers with SMG1 and SMG2. Meanwhile, Mario was doing duties for the Box Club to kidnap people for the God Box. As the Box Club began their rituals to summon the God Box, it apparently did not work as only one person was kidnapped, which the leader tasked Mario to kidnap more people. Although Mario found it to be a chore, the leader bribed him with spaghetti to get the job done anyway.
As Mario kept kidnapping more people, SMG4 and SMG3 were busy concentrating their powers to hit a target. They missed, with the orb unknowingly heading towards Niles. Melony, who saw the incoming orb, caused her deity powers to awaken and deflect the orb elsewhere, saving him while the orb accidentally killed a couple's girlfriend. As SMG2 commented on their overshot, SMG3 began to obsess over his powers. Suddenly, an anxious Boopkins came to warn the SMGs about Mario's actions, forcing them (and Melony tagging along) to Box Club.
Mario, finished with his work, was given his spaghetti as the Box Club read the ceremonial chants. Confronted by the SMGs and Melony, as the leader mentioned the God Box ceremony, SMG1 knew that they were up to no good, as legend says of a divine box out in the Great Beyond that contains the mysteries of the universe, and whoever opens it will unleash anything beyond their understandings. As the leader praised SMG1's knowledge, he blurted out that anyone with the God Box would have unlimited power, causing SMG3's obsession to grow explicitly.
SMG1 rebuked the leader's claim, telling him that unspeakable horrors will pour out and end the world. The leader, furious at his blasphemous rebuttal, ordered the members to attack them, causing the others to self-defence to prevent them into getting the God Box into their hands. As the SMGs fought, Melony, with encouragement from Niles (who was hiding), unleashed her deity powers to fight the members. Panicked, the leader asked a now-obsessed SMG3 to summon the God Box to get the unlimited powers he wanted, and so he did, grabbing Mario to complete the ceremony. Melony saw this, and tackled SMG3, but now the Fierce Deity was in full control of the body that the sword was pointed towards SMG3's throat, much to the protest by SMG4. Fortunately, Melony came back to her senses, and SMG4 reprimanded SMG3 for getting influenced.
At a coastal town, Melony reflected on what she did, saying that she did not deserve those powers, Niles gave her encouragement, saying that SMG3 was being stupid, and Axol would had wanted her to see her being strong. Meanwhile, Mario, when he learnt that he was betrayed, threw the leader down the God Box as punishment. The leader, who ended up inside the box, asked a nearby Crash to help him escape. Unfortunately for him, Crash is the destroyer of boxes and attacks him.
Characters
Main Characters
Supporting Characters
Minor Characters
Cameos
Axol

drawing

Joker
Ned Leeds

debut

Naruto
Michael Jackson
Jenny Wakeman
Twilight Sparkle

image

Rainbow Dash

image

Fluttershy

image

Applejack

image

Rarity

image

Pinkie Pie

image
Continuity
Genesis Arc:

SMG4: The Final Piece: Melony nearly attempts to kill SMG3 on his neck to death similar to how she nearly killed Ax0l, but hesitated, knowing that destroys Ax0l also killing Axol in the process.
Deaths
A "skull playing a trumpet" meme was used as an energy blast and blown up upon landing.
A woman gets blown up by the meme energy blast.
Box Club members got killed by Melony in her Fierce Deity form.
Errors
When SMG3 is threatening to throw Mario down the God Box, Mario's GMod model has boxers while his N64 model is completely naked. This is unusual since a fully naked Mario GMod model has been used before.
Trivia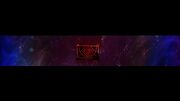 After this blooper was released, the channel banner on SMG4 was changed, showing the God Box in the middle of space with nothing but a large, eerie red glow surrounding it.
This is the first time Melony is in her college uniform since SMG4: All Mario Wants Is Absolute 𝓟 𝓞 𝓦 𝓔 𝓡, almost a month since.

This is also the second Omnia Academy related episode where Melony appears without Meggy.

This is the Box Club Leader's first main role in an episode.
This is the second episode in a row, where Melony turns into a melon, due to her shame.
Starting from this episode, the credits format at the ending has an additional section.

This is the first episode to credit rigging artist Evan Huang.
This is the first episode to credit featured voice actors, in which in this episode featured Wolfychu, Michael Kovach and Robyn Barry-Cotter.

Kermit training Jigglypuff is a direct reference to DevilArtemis' Pokémon videos.
Music used
References
The Matrix Resurrections: This video is an obvious parody to this film directed by Lana Wachowski and starring Keanu Reeves.