Welp, I'm barely even active in here anymore lmao. But I am hella active in Discord if you want to see me there.
Stacy Sparkle (Born August 22nd, 2004) is a random girl that likes wandering aimlessly around online forums. She loves being a real royal fan, so she made an account on FANDOM. She also has a twitter account but does not do anything there. She really hates making original content because it requires effort. She spends most of her free time on the computer.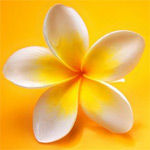 SMG4 Characters from most to least favorite
External links
Vlare: https://vlare.tv/u/F6eNPLFt
DeviantArt: https://www.deviantart.com/stacssparkle
Twitter: https://twitter.com/sparkle_stacs
YouTube: https://www.youtube.com/channel/UCGjJvUTbzIzRQ93j6ag5Hvw
Trivia
Stacy does not actually sparkle.
She is terrible at math, or any other subject really.
She is very lonely.
Her jokes aren't funny.
Her favorite video game is Minecraft supposedly.
She will cry when you ignore her.
She likes pretending to kill people, in other words, she likes roleplaying.
Community content is available under
CC-BY-SA
unless otherwise noted.